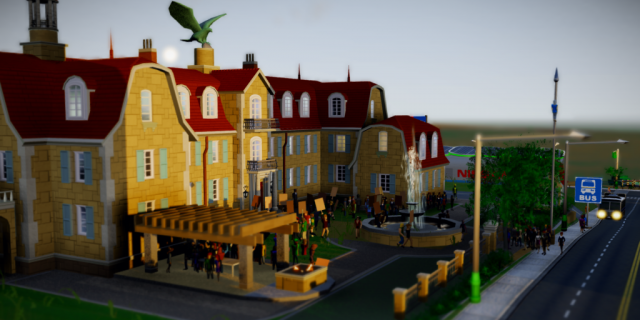 Simsville has been voted the worst city in America for the second time running in a poll conducted by the Consumerist.
Simsville beat Detroit, Cleveland and Hobotown to win the "prestigious" award for the second time in a row.
Simsville won the final round of the the Consumerist's annual poll by a staggering margin, with 78% of those voting choosing Simsville to be worse than Murderland City, who holds the unwanted record of having the highest concentration of serial killers in North America.
The Consumerist's Chris Morran when analyzing the results said that Simsville's traffic problem was the main reason behind the win, although the llama infestation and the unpopularity of Mayor Peter Less were also important factors.
Morran said the result reinforced the notion that the city government of Simsville must work harder to create a city people want to live in, to reduce taxes to a level people are willing to pay, and to offer citizens the full range of support services that local government should be providing.
This latest shameful milestone in the city's recent history will no make it that much harder for the city to retain its citizens, with population figures falling dramatically in recent months. The city's lucrative tourism industry will also be hurt by this latest setback.
The Bugle contacted the Mayor's Office for a response, only to be met with a statement saying that an official written response will be made available soon.
Update: The Mayor's Office has release an open letter via the Mayor's Journal website on the reward of this unwanted accolade. You can read the letter here.